Over the past few years, I've gotten into skincare quite a bit. Thank you, Instagram. For the longest, I've only used a single product in my "routine," and that was soap and water. Que the horrific gasp. I know, I know but forgive me as I was unaware!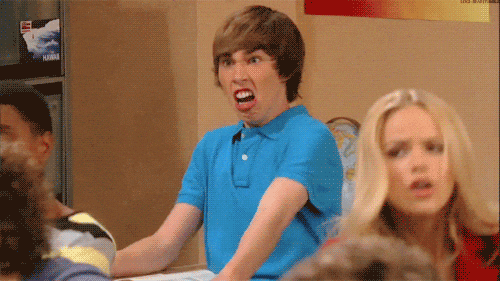 Now, however, I have a proper routine that has worked quite well for me. My skin is more on the drier side, but I also have an oily forehead. Not an oily T-zone; it's literally just my forehead. So for the sake of it, let's say I have combination skin.
Before I list the products I use, I want to say that I am not a skin health professional. I can only say that these products have been working well for me, but that does not mean they will be a match for you. Always look at ingredients before trying a new product to decrease the risks of reacting.
With that quick disclaimer out of the way, let's move on to the skincare regime I've been loving right now.
Clean


Garnier SkinActive Micellar Cleansing Water
I love to double cleanse with this micellar water as the first step in the evening. This product is gentle on the skin and removes the surface layer of dirt and oil that builds up throughout the day. It also does a decent job breaking down makeup, as seen in my Lip Whip review.
This is the newest product in my lineup, and I am in love. Soft Clean is a gentle foaming cleanser that hydrates and moisturizes your skin. As the name suggests, my face feels soft and clean after washing. I've been noticing improvements in my skin's glow and overall health since adding this cleanser.
Exfoliate
Ava Estell Activating Body Scrub
I only exfoliate my face once a week, and I make sure to use this scrub when I do. A luxurious coffee scrub that melts down and gives your face a slight step up from a "gentle" scrubbing. Packed with great ingredients like shea and cocoa butter, vitamin E, and other beneficial oils, this scrub is meant to stay on your face for five minutes before washing away.
Tone
Burt's Bees Sensitive Skin Toner
I like to use products made for sensitive skin at times because they tend to give me the soft dewy glow I'm looking for. This toner is part of Burt's Bees Sensitive Skin line, and it does a great job cleaning up anything my cleanser has left behind. Soothing aloe also manages to calm and soothe my face's red, irritated spots.
Serums
My skin is acne-prone and likes to break out from time to time. I am not a fan of rent-free visitors living on my face, so I make sure to have a product in my routine that combats acne. This serum by Cocokind has been doing the trick. With probiotics and salicylic acid, my acne has been more controlled, and breakouts fade without leaving scars.
The Good Molecules Hyaluronic Acid
Making sure my skin stays hydrated and moisturized at all times is essential. Hyaluronic acid does the job of drawing moisture from the environment and into my skin. Since using this acid, my skin has been plumper and doesn't look as thirsty as before.
Moisturize
While Ava Estell may not consider their Magix Cream to be a moisturizer, I certainly believe and use it as such. It has some of the same ingredients found in their activating body scrub and a little goes a loooong way. Not to mention using it every day is enough to heal imperfections like dark spots and acne scars.
Sunscreen
???
I am still looking for a sunscreen that will not break me out when I use it. So for right now, I do not have sunscreen in my routine though I hope to find one soon! I know the Florida sun is no joke.
If I had to say so myself, I'd say my skincare routine is pretty solid. Aside from my lack of a sunscreen product of course. I enjoy trying new products but finally having a combination of products that works for my skin is exciting. I would love to hear what your current skincare routine is along with any recommendations for a sunscreen.
Feel free to let me know if you have tried or want to try any of the products above as I want to know your thoughts on them. Until next time!